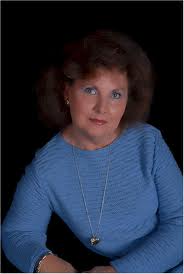 Originally from Carrollton, Illinois, Barbara Casey attended the University of North Carolina, North Carolina State University, and Wesleyan College, where she received a B.A. degree, summa cum laude, with a double major in English and history. In 1978, she left her position as Director of Public Relations and Vice President of Development at North Carolina Wesleyan College to write full-time and develop her own manuscript evaluation and editorial service.
Since that time, her articles, short stories, and poetry have appeared in several publications, including the American Poetry Anthology, the Sparrowgrass Poetry Forum, The National Library of Poetry (Editor's Choice Award), the North Carolina Christian Advocate Magazine, The New East Magazine, the Raleigh (N.C.) News and Observer, the Rocky Mount (N.C.) Sunday Telegram, Dog Fancy, and ByLine. A thirty-minute television special which she wrote and coordinated was broadcast on WRAL, Channel 5, in Raleigh, North Carolina.
Over the years, Ms. Casey has been guest author and panelist at BookFest of the Palm Beaches, Florida. She also serves as judge for the Pathfinder Literary Awards in Palm Beach and Martin Counties, Florida, and has held the position of Florida Regional Advisor for the Society of Children's Book Writers and Illustrators since 1991. In addition to her manuscript editing and evaluation service, Ms. Casey is the publisher of Publishers Update, a bimonthly directory of children's publishers and literary agents. She was named editorial consultant for The Jamaican Writers Circle in affiliation with the University of West Indies and Mico Teachers College in Kingston, Jamaica, and has received special recognition for her editorial work on English translations of Albanian children's stories.
Ms. Casey's award-winning science fiction short story was featured in the anthology The Cosmic Unicorn, and her essays appear in The Chrysalis Reader, the international literary journal of the Swedenborg Foundation. Two middle-grade/young-adult novels, Leilani Zan and Grandma Jock and Christabelle (James C. Winston Publishing Co., Trade Division), were both nominated for awards of excellence by the SCBWI Golden Kite Award, the National Association of University Women Literary Award, and the Sir Walter Raleigh Literary Award.
Shyla's Initiative is her first novel for adult readers, and her first IPPY Finalist award. More recently she has won an IPPY silver medal for Best Regional Fiction in the South-East for her latest novel, The Gospel According to Prissy.